*There is an activation fee of $50.

Please click on any of our Quick Reference Links for more information.

Priority Service Form | Activation Map | Information Video | FAQ

---
Think Local - Think GIG!
This is what we've all been waiting for! Our own brand new high speed network has arrived in our community!

This will benefit Annapolis County for several reasons:
•

It is an all-new fibre optic network;

•

It will provide us with Internet service with download speeds of up to 1Gbps;

•

It's 100% locally owned!
As a community we should be EXCITED, HAPPY and PROUD because this fibre-optic internet is FAST… and it's OURS!

For more information, or to sign up, simply phone our "Priority Service Sign-Up and General Customer Service Inquiries" line at 1-833-697-9329, and ask to speak with one of our customer service representatives. Alternatively, simply fill out our Priority Service Form!

---
---
Latest Update!
We would like to share some exciting updates with the people of Annapolis County. Residents can soon expect to start receiving high-speed Internet with speeds up to 1Gbps!

The first customer connections will take place in the order in which residents applied for priority service.

The following areas will see preliminary installation work soon:

• Spa Springs
• Melvern Square
• Granville Ferry
• Granville Beach
• Victoria Beach
• Port Royal
• Stronach Mountain
• Victoriavale
• Delaps Cove
• Parkers Cove
• Litchfield
• Youngs Cove
• Phinneys Cove
• Hampton
To keep updated on the progression of the project in your area, you can refer to the Activation Map found below.
---
The following mapping tool demonstrates Annapolis County's Fiber Internet phased rollout plan for each of the various regions being considered for activation, and is designed to provide progress updates on the build. Residents of the county can use the tool to select their area on the map to see how much construction has been completed*1. Additional areas are being considered pending funding.

For a wider view of the Activation Map, simply "mouse over" the map area, and look for the small circular icon that will appear in the upper-right corner of the map. Then just move your mouse pointer over the icon, and click on it to widen the map view. Additional navigation instructions can be found in the grey margin to the left of the map area. For mobile device users, the map is best viewed "widescreen" by holding your phone horizontally. Alternatively, you can CLICK HERE for a full screen view of the map.

*Estimated completion dates may need to be adjusted due to the recent third wave of COVID-19 and its lock-down. We thank you for your patience while any delay is worked through.
1. If you do not see your address included within the build areas in the Activation Map, above, then you may be serviced through another provider. To find out more, please visit Develop NS.
---
For an overview of the project since its inception, please check out our video:

---
A message from Warden Alan Parish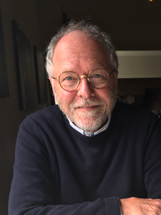 "As you know, the County of Annapolis is proceeding with the construction and operation of a high speed internet system. Many of you are anxious for it to be available in your area.

To obtain an up-to-date report of the progress of the project in your area, please refer to the map of the "Annapolis Fiber Internet Project --- Public Progress Update" found above. If you click on the reference to your area on the right side of the map, your area will light up on the map and you will see at the bottom of the map the percentage of the construction completed in your area.

We expect to have the first hookups available in the summer of this year, and the last one available in mid 2022.

Thank you!!!"

- Warden Alan Parish, Annapolis County
---
Additional Information
For more information, please phone our "Priority Service Sign-Up and General Customer Service Inquiries" line at 1-833-697-9329 and ask to speak with one of our customer service representatives. You can also learn more by visiting our Frequently asked Questions page.