Please click on any of our Quick Reference Links for more information.

Priority Service Form | Build My Bundle | Information Video | Phone | TV | FAQ

---
Eskasoni Communications is now offering a special bundle package, being offered exclusively to residents of Eskasoni and surrounding areas for pre-order (pending the launch of phone service). Introducing our Eskasoni Community Bundle! This exciting new package, only $149.99/month, will include the following services:

Seaside Internet, with download speeds up to 500Mbps, and upload speeds up to 50Mbps with a wireless modem.

Home Telephone, including Call Waiting, Call Display, Call Forwarding and Voicemail. Long Distance at $0.02 per minute to anywhere in North America. (Long Distance Plans: 300 minutes for $5, 750 minutes for $15, and 2000 minutes for $20.)

Seaside's "Plus" TV Package, featuring over 133 Channels with High Definition Digital Receivers. More information on this great TV package can be found here.
We will be continuing to meet with individuals who filled out our online "Priority Service Form" to make the necessary arrangements to register for TV, phone, and Internet service of up to 1 Gbps. This is by appointment only and you will be contacted in order of priority.

If you haven't been contacted yet, don't worry - we will be doing another call-out soon! Be sure to check back often for updates on the next call-out.

If you are a resident of Eskasoni and would like more information, or you'd like to sign up, simply phone Seaside Communications at 902-539-6250 or toll-free 1-888-235-0092 and ask to speak with one of their customer service representatives. Alternatively, simply fill out our Priority Service Form!

---
---

Eskasoni Phone Service - Coming soon!
Eskasoni Home Phone only $43.15 per month
Switching is easy, and you can enjoy these FREE Home Phone Calling Features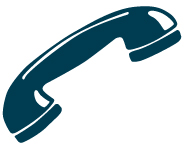 When you switch to Eskasoni Home Phone service, for your convenience and peace of mind, you can keep your current phones along with your current phone number, or you can get a new phone number at no extra cost. If you are currently with a telephone service provider and plan to switch to Eskasoni Home Phone service, have the remittance portion of your latest bill with you when you have your initial consultation.
---
Eskasoni TV
With four great tiers of television packages, Eskasoni TV has a package that's right for you! Simply CLICK HERE to see what each package has to offer. You can also check out the various Theme Packs and Specialty Channels that can be added to your TV package!

More Channels. Endless Entertainment.
---
For an overview of the project since its inception, please check out our video:

---
A message from Chief Leroy Denny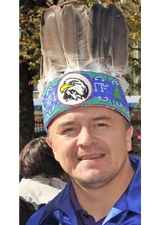 "Residents of Eskasoni, I am happy to share with you some incredible news.

Work is nearing completion to provide our community with high speed Internet with speeds up to one gigabit per second. This web page and the above video will describe the process and the steps that were taken to carry this exciting project to its completion and answer some of the questions you might have.

Thank You - Wela'lin."
- Chief Leroy Denny, Eskasoni, NS

---
Additional Information
For more information, please phone Seaside at 902-539-6250 or toll-free 1-888-235-0092 and ask to speak with one of their customer service representatives. You can also learn more by visiting our Frequently asked Questions page.