Community based programming. Covering the communities we serve.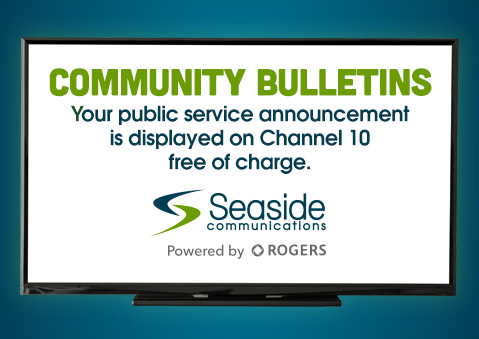 To use Bulletin Board, follow the steps below:
You may mail or email your community announcement. Once posted, your message will be approved before it goes on Channel 10 to ensure it falls within the "submission criteria".
All messages must be posted at least 5 business days prior to the start date to ensure it will begin at the selected date.
By Mail:
Seaside Communications Channel 10
P.O. Box 4558, Reserve Mines, N.S. B1E 1L2.
By Email:
psa@seaside.ns.ca
---