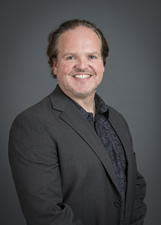 "Residents of Annapolis County, I am happy to share with you some incredible news.

Work is now underway to provide our community with high speed Internet with speeds up to one gigabit per second. This web page and accompanying video will describe the process and the steps being taken to carry this exciting project to its completion, and answer some of the questions you might have.

Thank you."

- Warden Timothy Habinsky, Annapolis County
---
Fibre Optic Internet for Annapolis County
Residents of Annapolis County will soon have access to high-speed Internet with speeds up to 1Gbps. The project is currently underway and the resulting network will be owned by Annapolis County.

The delivery of high speed internet to our community will take place in phases. The first phase will be carried out by the Annapolis team, comprised of the county, Hatch Ltd., and Eagle Telecom Ltd. This initial phase involves planning and design to make sure the entire project runs smoothly.

The second phase, also carried out by the County of Annapolis, is where construction takes place. This involves running fibre optic cables and connection nodes so your neighbourhood can access high speed internet.

The third phase, carried out by Seaside Communications, begins when a construction segment is complete. Seaside Communications can then begin connecting customers with high speed internet. Residents will be notified when the service is available in their neighbourhood.

The first customer connections are expected to take place in late 2020, and will be made in priority sequence.

For more details and information about our fibre optic Internet service to the Annapolis County area, please check out our video:

If you are a resident of Annapolis County and would like to sign up, you can be placed on our waiting list for priority service activation. To be included on our list, simply fill out the PRIORITY SERVICE FORM found at the bottom of this page. Once the service becomes available, you'll be one of the first in your area to enjoy all the benefits of fibre optic high speed Internet with speeds up to 1Gbps.
---
Activation Map
The following mapping tool demonstrates Annapolis County's Fiber Internet phased rollout plan for each of the various regions being considered for activation, and is designed to provide progress updates on the build. Residents of the county can use the tool to select their area on the map to see how much construction has been completed.

---
Additional Information
For more information, please phone Seaside at 902-539-6250 or toll-free 1-888-235-0092 and ask to speak with one of their customer service representatives. You can also learn more by visiting our Frequently asked Questions page.
---